Puppies and kittens are adorable, fun, and very rewarding! They also require a lot of care, need training, and have boundless energy. Not everyone is ready or able to provide that level of care or training. If this sounds like you, adopting an adult cat or dog can be just as rewarding, if not more.
The rescue takes in many adult animals throughout the year. Some have lost their guardians, many are rescued from a life on the streets, or rescued from abuse or neglect. A large part of the mission of Last Chance Rescue is providing second chances to animals who need it. An adult pet still has love to give and will reward you with years of fun and companionship.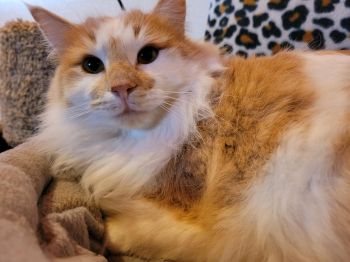 Dogs and cats are calmer and quieter than babies, but still playful and loving. Because they come to your home already trained, they are perfect for people who live in apartments or condos or have physical limitations. Not only will they be fully trained, but they will also be spayed or neutered, and chipped when you adopt them.
Last Chance has many adults looking for their forever home. Check them out on Petfinder.